We're focused on our people
We love what we do, join us and create the best work of your career
Pushing your limits - with a great team
We consider ourselves incredibly lucky to be able to work alongside people we admire, people who think laterally and solve problems unconventionally. We sweat the big things as much as the little and drive each other to do the best work of our lives. Sound like you? Then we think you'd be a good fit.


Job perks & benefits
We foster a culture of self-improvement here at Strafe and creating an environment which is conducive to that is extremely important. We've designed our benefits to make our journey here at Strafe as comfortable and as tasty as possible.
Unlimited snacks & refreshments
The kitchen is kept stocked with everything you need.

Personal development fund
Interested in a course or conference? We got you.
Free breakfast Fridays
Start the weekend with a tasty breakfast, on us.

Flexible working hours
Not an early bird? No problem. We'll see you later.

Coffee & beer
All the coffee you can drink and yep, beer.
Eye cover
Your peepers are important to us, seriously.
Monthly bonus scheme
We like to show our appreciation.
Regular socials
Camaraderie in and outside the studio is important.
Our agency
Stop, hammer time.
Innovative work is rarely done alone and we believe that continuous collaboration across our team is essential for creating award-winning, world-class work.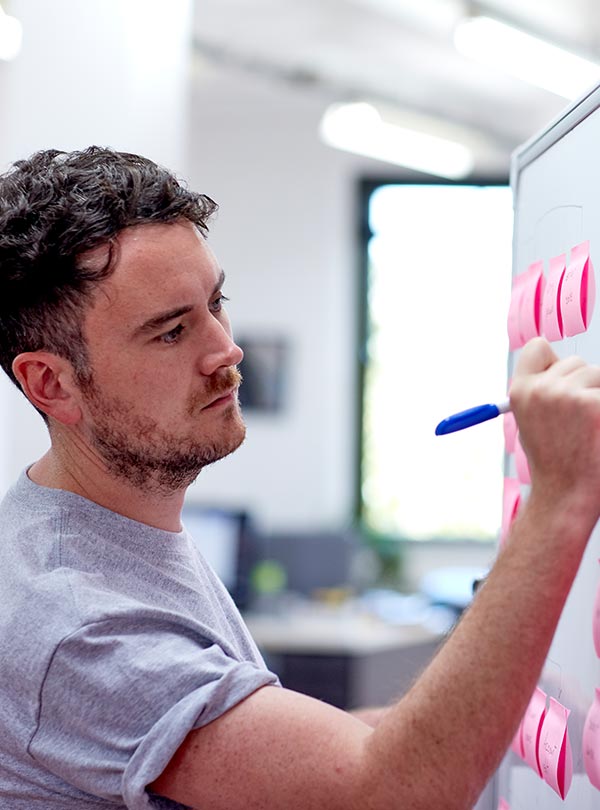 Current open positions
Nottingham, UK
We're growing on both the products and client side of the fence and are looking for great Digital Designer to be a part of our team….Interested?
Nottingham, UK
We're searching for a proficient web developer who is enthusiastic about producing high quality code, learning new technologies and pushing the state of the art on the web.
In the Studio
Behind the scenes stuff from the studio.